Pig Iron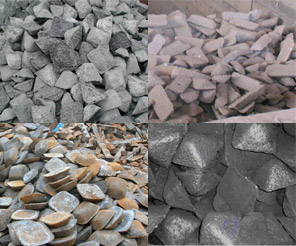 Pig Iron is the intermediate product of smelting iron ore.

Pig Iron contains a large amount of carbon.

Pig Iron can also be used to produce Gray Iron.

Pig Iron always contain foreign substances, among which are Carbon, Silicon, Sulphur, Phosphorus and Manganese besides many others in smaller proportion.

Pig Iron refers to the metallic product of a furnace that contains over 90% iron.